GivingTuesday was created in 2012 as a simple idea: a day that encourages people to do good. Over the past seven years, it has grown into a global movement that inspires hundreds of millions of people to give, collaborate, and celebrate generosity. Whether it's making someone smile, helping a neighbor or stranger out, showing up for an issue or people we care about, or giving some of what we have to those who need our help, every act of generosity counts and everyone has something to give.
We here at Daystar Baptist Missions have several projects that we are striving to complete in the Dominican Republic and every gift given on Giving Tuesday will go toward helping us complete these projects. Also if you give a gift through this page of $100 or more on or before Giving Tuesday, you will

receive a free DBMI Giving Tuesday T-Shirt!
LET'S RAISE THE ROOF – The Hodges Hosting House – DR Vision – San Pedro
The Hodges Hosting House will be a two-story villa on Visionland designed to accommodate missions teams, small retreats, church and sports camps, missionary/pastor enrichment, etc. Not only will the villa provide a safe, comfortable place to stay, but it will be a center of spiritual impact where guests are impacted and challenged for the cause of Christ and global missions.
Project need: $50,000
Description: Finishing the structure of the rooms/dormitories, adding the second floor of rooms/dormitories and bringing it all under roof (right side of photos).
As December begins, we are excited to announce we have funding to bring the pull-in entrance, living room and kitchen under roof! Construction will resume the first week of December. If the above project need is met, the hosting house will all be under roof (with the exception of a future wing). This would leave us needing to only finish out the inside and then we can start utilizing the villa to impact hundreds of guests each year.
The villa is named in honor of long-term veteran missionaries Doug and Paula Hodges whose influence in receiving short-term missions teams has resulted in many going into full-time Christian service, including many missionaries.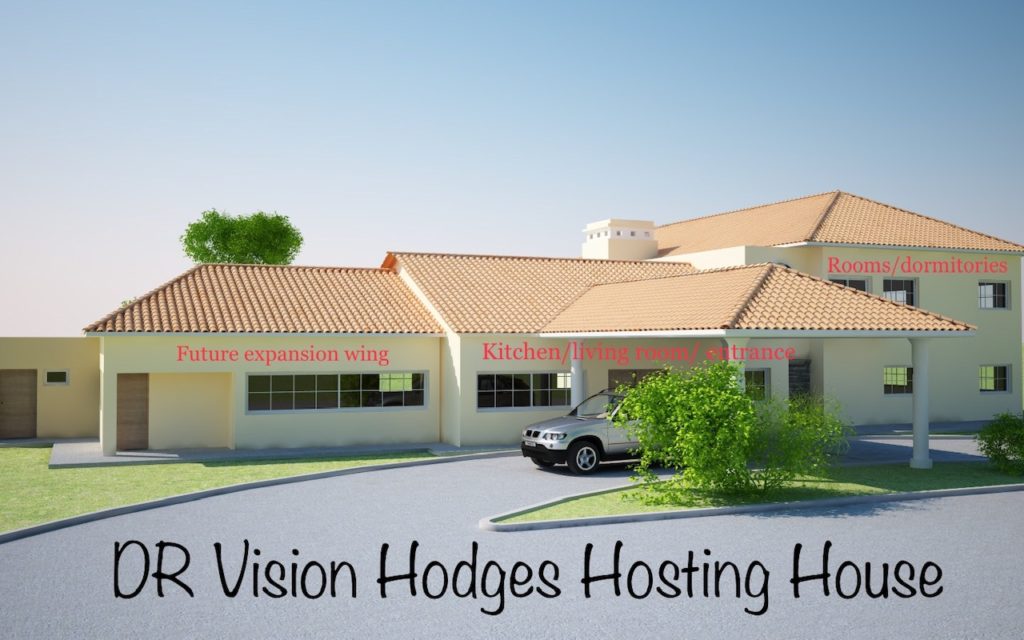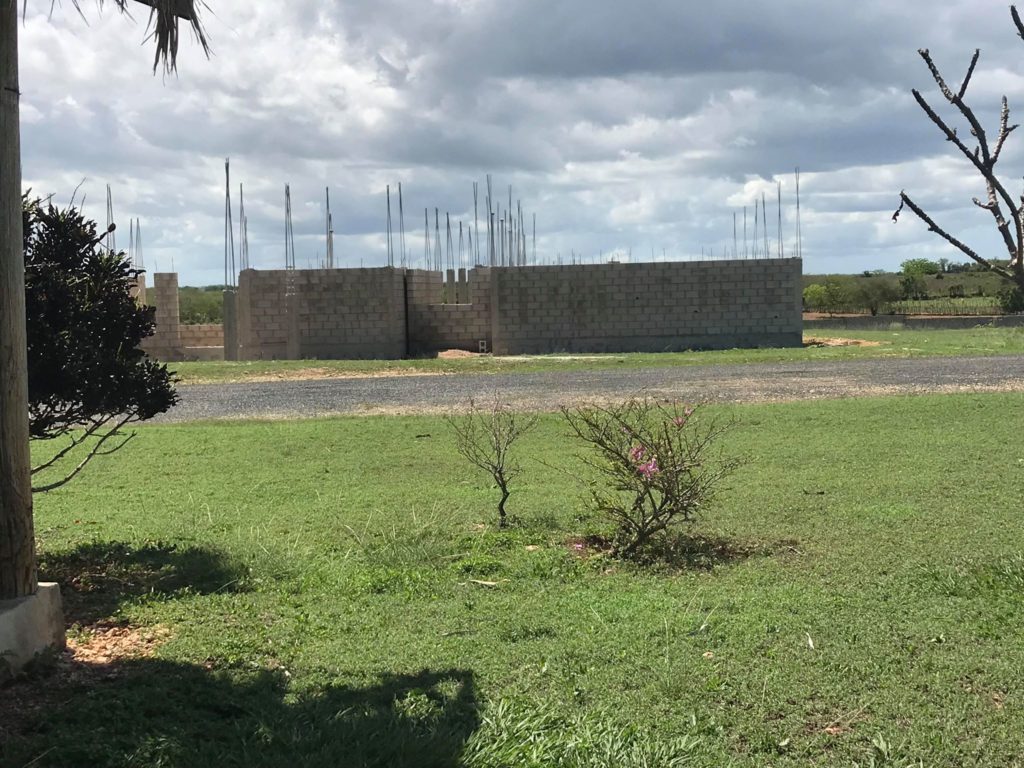 Let's Complete The Task – Sunday School Classes and Children's Ministry Area – La Vega
From Gary Byrd we received that they are excited about finishing Sunday School Classes and a Children's Ministry area which is critical to their Spiritual Growth! These classrooms will not only facilitate more age specific biblical instruction
but they will also allow growing believers a chance to use their gifts and further mature in Christ. We would like to complete these rooms in early 2020.
Wall finished with plaster $ 3,000
Air conditioning unit $ 2,000
If you would like you can also purchase a T-Shirt from us for $25 which will also help us to complete these projects. However, every person that donates through this page $100 or more will receive a Giving Tuesday T-Shirt free. Once you make your donation you will sent a form to fill out to order your free t-shirt
Would you consider making a one-time donation so that we may be able to complete the work that God has called us to do in the Dominican Republic?