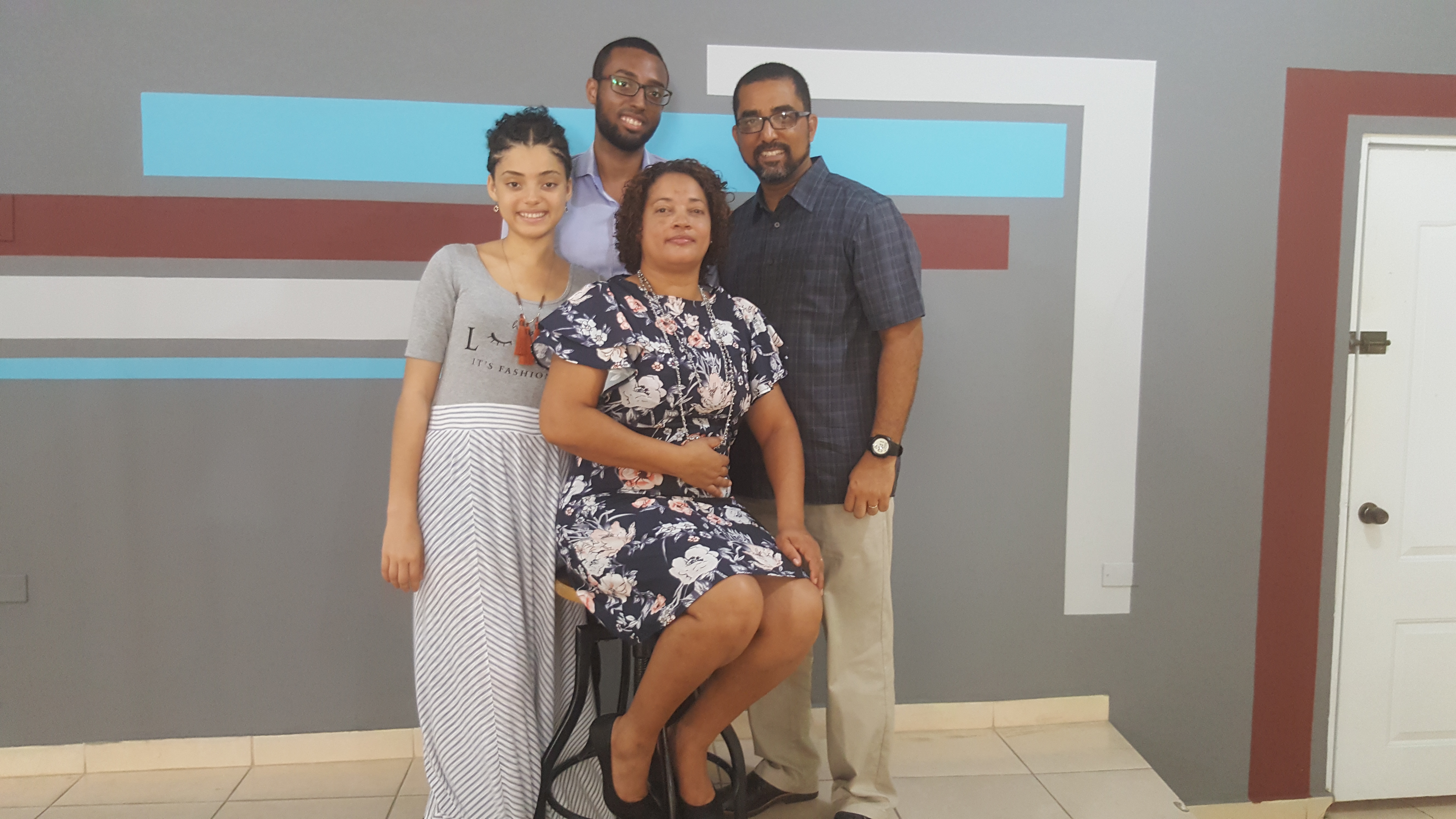 Mercedes Family
(Miguel, Noemi, Manases, Mercy)
After 15 years of experience in the ministry in the Dominican Republic and other parts of the world, we joined the Daystar team in San Pedro de Macoris in 2004. We helped in establishing a striving church (IBEM) in the city. From there, God lead us to the main city of the province La Altagracia, Higüey, in 2016 to establish what it is known today as Iglesia Gracia Abundante (Abundant Grace Church). We are looking to become a strong church in this city, helping the believers to grow and mature in Christ, being obedient to fulfill the Great Commission.
Newsletter:


Dear brothers and co-labors in Christ, hope this communication will find you in good health, both physically and spiritually.
Since we arrived at the city of Higüey in August of 2016, we have seen the good hand of the Lord guiding us in many events that have resulted for the benefit of His work. Our intention from the outset was to establish a church from scratch. Being open to the direction of the Lord, we assume the responsibility of a group of believers (about 20) who were without pastoral guidance. Starting from there we have been taking small steps until what is now Iglesia Gracia Abundante (Abundant Grace Church) –IGA–.
From the beginning we did emphasize that an effective way to grow is through mature believers spiritually. The people in the church have captured this concept incredibly, exposing the evidence not only in a considerable improvement in their personal lives, but also in family and friends coming to the church through them. Today at IGA we are already more than 40 people. Glory to the Lord!
As a family, we want to thank every church, family and individuals that are investing in the work of the Lord through us here at Higuey. Our financial support (currently at 68%) is like a roller coaster, but the Lord has been faithful month-after-month. We pray to the Lord that continue to use channels of blessing as you.
Please, do not cease to pray for us. Pray especially that we can complete the process of incorporation of the Church. We are very close to complete the process, thanks to the Lord. We need to complete this step to claim the place where we are at the moment and make the necessary improvements.
Please make use of any opportunity to communicate with us. It is always good to hear from you and build one another. This prayer letter comes mainly through e-mail. If that is not your case, and you have an email, please let us know to include you in our list.
See you soon and greetings in Christ!