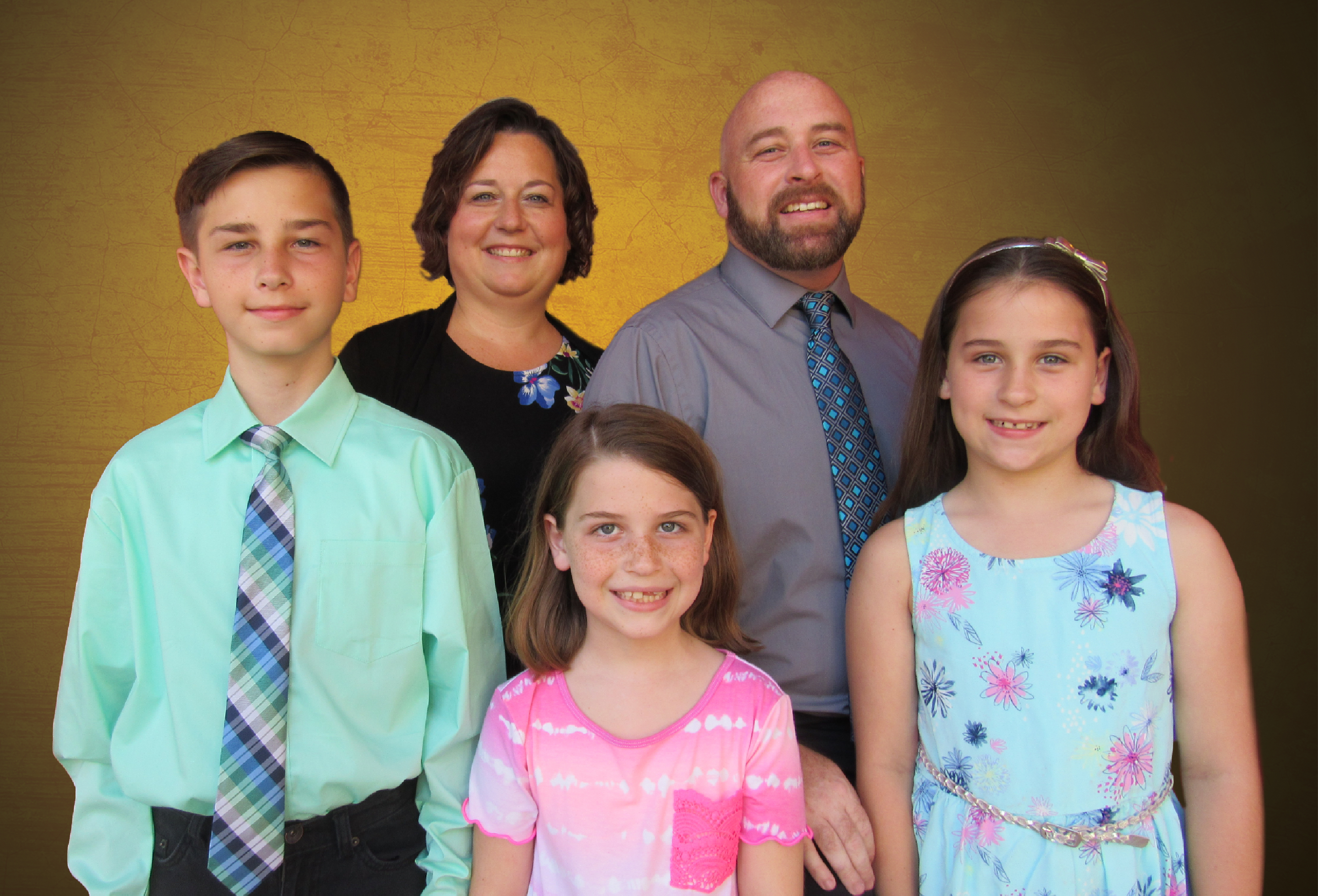 Steve and Julia

G

ri
ffin
Steve, Julia, and their three children, Carson, Callie & Chloe, moved to the Dominican Republic in July 2012. Steve is a full-time high school math teacher, and athletic director at Las Palmas Christian School. He also is very active in the church, working in the sound booth as well as directing the youth ministry. Julia teaches music and PE at LPCS, and handles the finances for the ministry for the DR program. Their main focus in and out of the classroom is the youth of San Pedro and they are working to help disciple and train the young people of the school and church to become leaders in their homes and community.
Update from the Griffin Family about Covid-19 in the D.R.:
Thank you

for your prayers for us! God is good! We are doing well here in the DR, on lockdown, more or less, like the rest of the world. We can venture out to the store or pharmacy if necessary. There is a curfew from 8p.m. until 6a.m., and the police are taking it very seriously if you are found to be out during those hours. Our music director's father is a physician, and was on his way home after curfew and it took him a long time to persuade the officers that he should not be arrested.
As of today, there are 392 cases here in the DR. All churches and schools are closed, as well as all non-essential businesses. We had online church service for the first time ever on Sunday.

Las Palmas Christian School staff have started online classes for all students from preschool to 12th grade. This began on Monday, and so far in the Griffin household, things are going pretty well. Steve teaches 8th grade through upper school math and Julia teaches 7th grade math as well as business math. We are doing videos every day to send to our students so they can continue their education at home. Carson, Callie, and Chloe are receiving their lessons every day from their teachers and are finished quickly! Then we have to find creative ways to keep them busy! We know for sure at this point that this will last until April 13th. The president of the DR is scheduled to give a speech tonight, and we may know more then if the date has changed or if there are other rules set in place.
Please pray for our health and safety during this time. Please pray for us as we are working to help our students with their online classes. And also, please pray that the Lord will show us ways we can help minister to others during this time here. Many Dominicans live day to day. Their work has now stopped or slowed and they do not have money to provide for their families. They risk their own health to go stand in line to buy a few items at the store (Stores are only allowing a certain amount of people in at a time). We want to help, but at the same time, we need to make wise decisions to keep our family safe. Please pray for the church and school ministries, specifically, with their finances. They are dependent on members tithing and parents paying their school bills. These are huge concerns here if this continues on for several more weeks.
Thank you

again for lifting us up in prayer,
Steve, Julia, Carson, Callie & Chloe Griffin