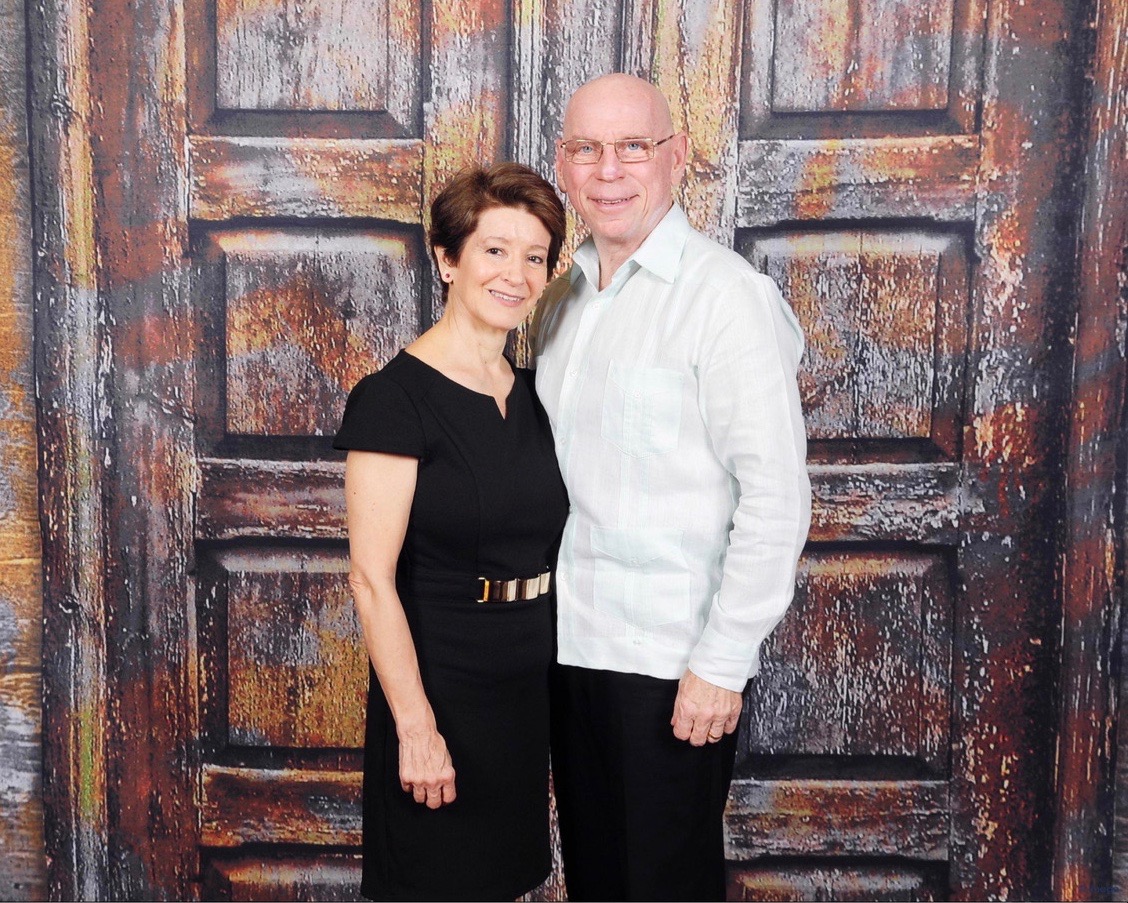 Wes and Maria Smith
Dr. Wes was a Christian School administrator for 30 years. His school in Atlanta began leading mission trips for Juniors and Seniors in his school to the DR. After his wife died, he joined several of the trips and through this God led him to resign his position as a Christian school administrator and go the the DR.
As he began deputation, he met Maria who was also a widow. Maria is from Ecuador and came to know the Lord through the work of American missions in Ecuador. She came to the States and was married for 13 years to an American before he died. She had been a widow for 15 years when she and Dr. Wes met.
The ministry of the Smiths is focused around education. The primary focus of their ministry was the establishment and administration of a seminary to educate and prepare pastors and church leaders.
After much preparation and work, Central Caribbean Evangelical Seminary (SEMCA) was founded in the city of San Pedro de Macorís in August 2015. The first graduation ceremony was held in August, 2018. SEMCA offers classes several nights a week and students can complete their degree of "Professor of Theology" in three years.
While the seminary operates in the evenings, Dr Wes helps at the ministry of Las Palmas Christian School during the day teaching Chemistry and Physics. He also serves as the president of the Board of Directors of Las Palmas. Maria serves as a translator for Las Palmas and other ministries. She is regularly helping with legal documents, letters, manuals, and even books that need to be translated into either English or Spanish. Her extensive background has allowed her to play a vital role in this area.
While the seminary has classes year round, classes at Las Palmas end in June. So during the summer Dr. Wes and Maria direct a college summer internship program entitled, The Missions Encounter. In this program college students come for a six-week internship to work in various ministries. They attend classes in Spanish, Evangelism/Discipleship, and Missiology while living and working as summer missionaries. Several young people are now serving on the mission field as a result of this experience.
During their work with a variety of ministries and visiting short-term mission teams, they became acquainted with a very poor sugar cane village (batey) entitled Esperanza (Hope). Groups would come there on occasion for children's Bible clubs, but there was no consistent work there. There are multiple complicated issues in this community which have hindered the establishment of a consistent, baptist work in the village, and at times the visiting mission teams caused more problems than they helped. To address this need, the ministry of Nueva Esperanza (New Hope) was formed. For over a year, a group of workers began to minister weekly with the people in relationship building activities. Educational programs, job training classes, workshops, and community assistance were all provided. After a year of relationship building, Nueva Esperanza began holding services on Sunday afternoons as a precursor to an established church. Now, two of the graduates of the seminary lead a group of others in the development of this work.
Newsletter: