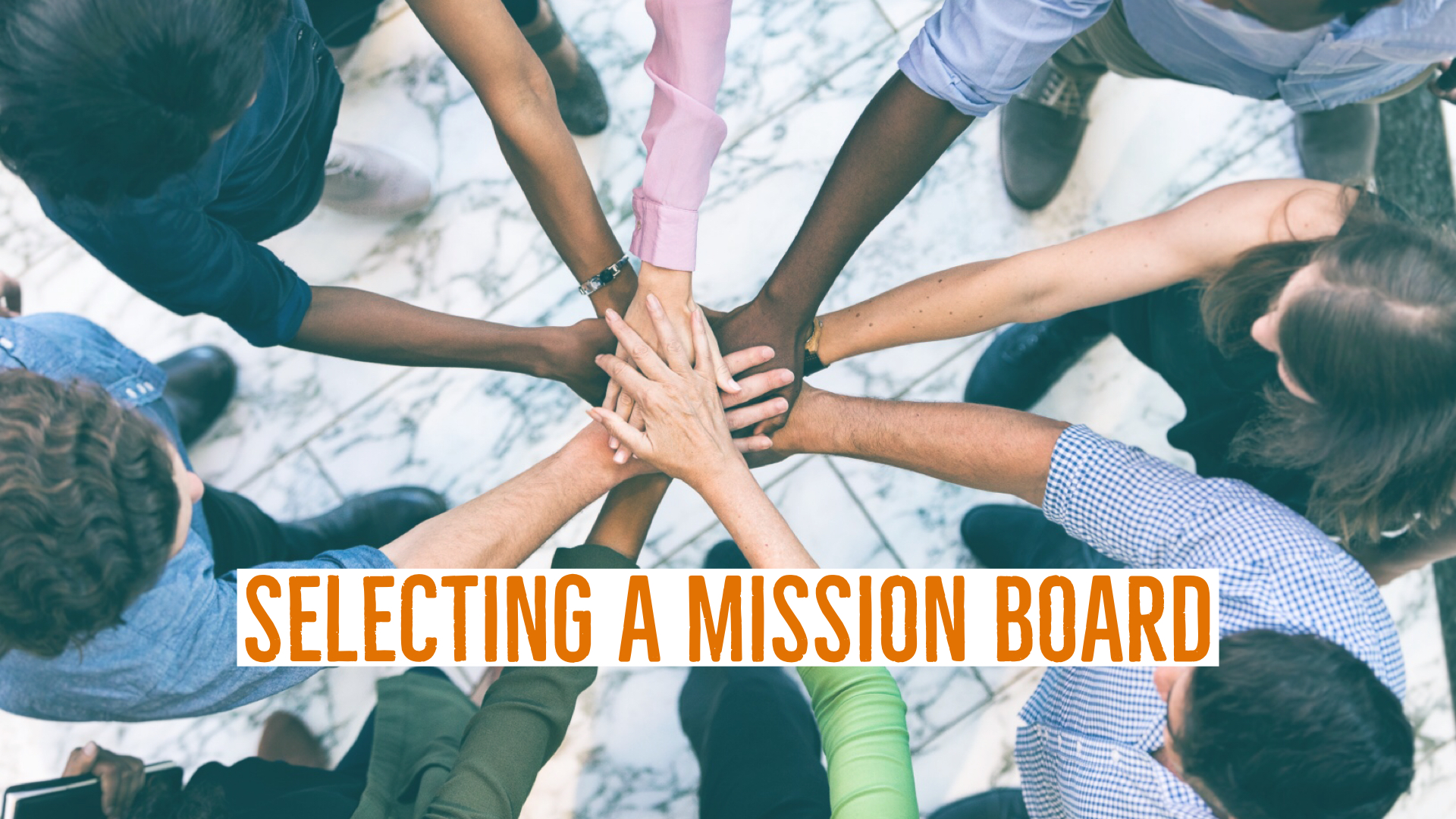 Selecting a mission board with which to partner is an important decision that requires much prayer. We realize that there are many good mission boards that are ready to assist you with pursuing God's call on your life, but we are convinced that there is a Daystar difference.
Why Daystar?
We believe there is a Daystar difference. We would love the opportunity to answer any questions you may have about Daystar, but in the meantime here is some of what makes Daystar different.
We Are Truly Local Church Based
This is not just something we say, but is part of who we are. It is a core value. From the moment an individual or family applies to partner with Daystar, the local church is central to the missionary's ministry.
Practical Implications:
Daystar does not have a policy for every preferencial issue such as Bible versions, dress, or music. That is determined by the sending church.
Daystar relies heavily on your sending church in the process of raising supprt. While there is much assistance we offer, we do not replace the local church.
Daystar works with your sending church to meet all your needs while on the field.
Daystar communicates with your local church to ensure we are doing all we can to serve you, our missionary.
We Are Discipleship-Driven


We believe that missions is about making disciples of all peoples. This is more than just leading people to faith in Christ. It also requires that we help them mature in Christ so that they, too, can make disciples. This is at the heart of who Daystar is.
Practical Implications:
Daystar works with our missionaries to not only develop a plan for evangelism and starting a church, but also for discipleship.

Daystar views other ministries such as schools, orphanages, rescue homes, addiction programs, and sports ministries as needed in the efforts of missions.

The above reality means that Daystar is not only looking for church planters but also educators, coaches, counselors, administrators, etc. to be missionaries.
We Encourage A Team Philosophy


This can take different forms. This does not mean that you have to have a team in order to be a Daystar missionary. It does mean that we beleive there is a biblical foundation for team missions. We also believe there are many benefits to a team approach to missions.

Practical Implications:
Team missions can mean several things. It can mean that you join a Daystar team already on the ground. It can mean that you go to the field alone but with the goal of being the team leader and building a team around you. Or it can mean that you go to the field and work with other missionaries from other biblical mission boards.
We view our partnership with you and your local church as part of our team philosophy.

We Are Here To Facilitate Your Ministry


World wide missions is not ultimately about Daystar. God's call on your life is not to build Daystar. And Daystar's purpose is not to ultimately build Daystar. We are all here to spread God's fame among the nations.

Practical Implications:
Daystar wants to to assist you in accomplishing God's call on your life by playing the role of facilitator.

We take the time to listen to how God has gifted you and is leading you so we can know how to best help you fulfill your ministry calling.
While Daystar, like every mission board, has an administrative percentage that is deducted from the missionary's support, the new Daystar board is very much committed to keeping that as low as possible while constantly adding value to what the home office provides.
Want To Apply To Join Daystar?
Click HERE to view the application process.