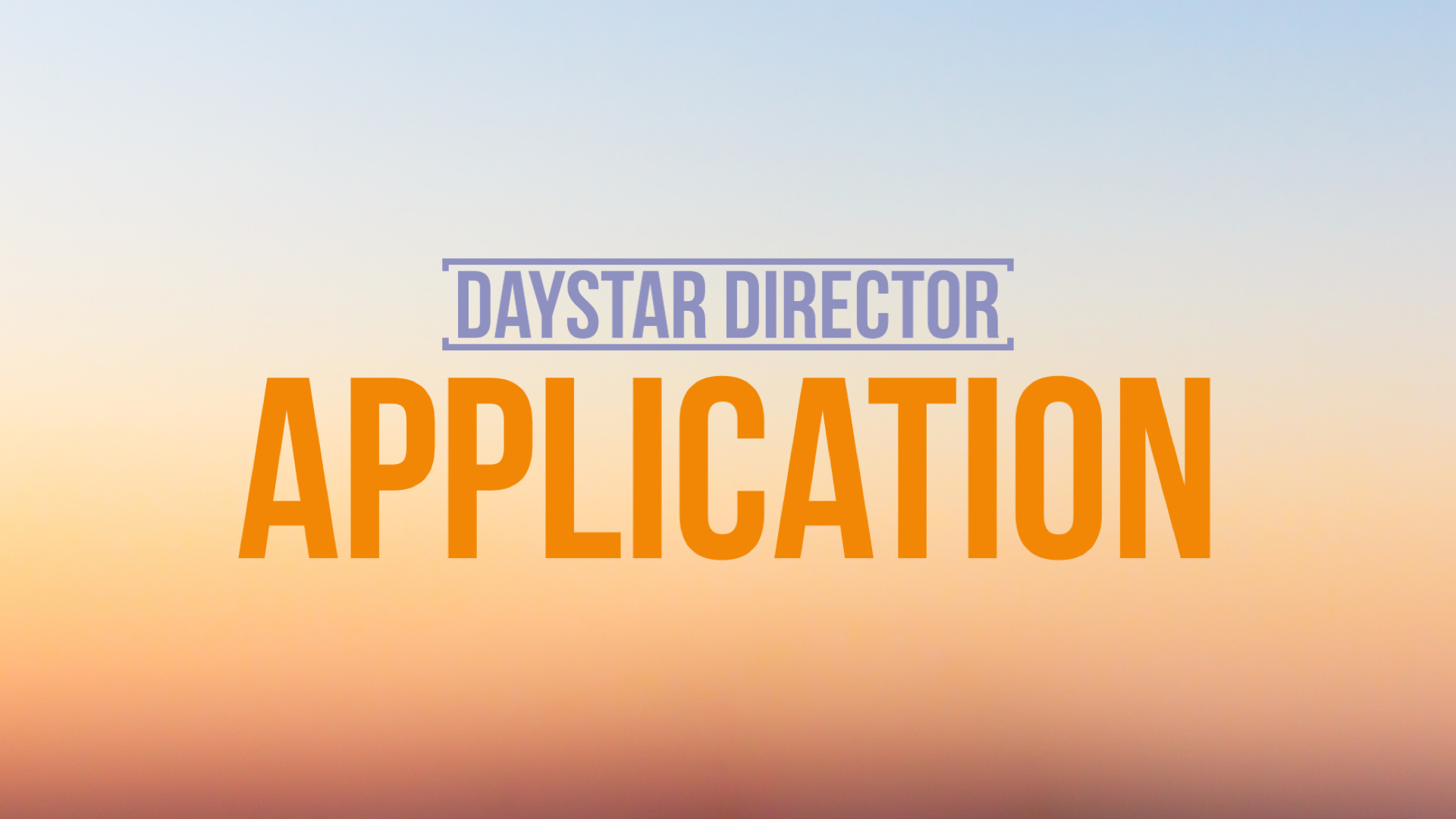 Daystar Baptist Missions, a missions agency with more than 20 years of service, is seeking qualified applicants for its next Executive Director. An ideal candidate will have a visionary mindset, a missions heart and demonstrable leadership and communication skills. This candidate will be passionate about Daystar's core values and want to lead the next chapter of growth and development of the missions agency.
Application Information (Click on Each Heading):
If you are interested in submitting an application to be considered for the Executive Director of Daystar Baptist Missions, please fill out the application below.